Extra Land Grab
Jaguar Land Rover object to the settlement because they would like some land set aside for growth in their business.
To accommodate this SDC are considering moving the industrial units from the North side of the B4451 to the South side.
The extra land is shown on the map by red dashes.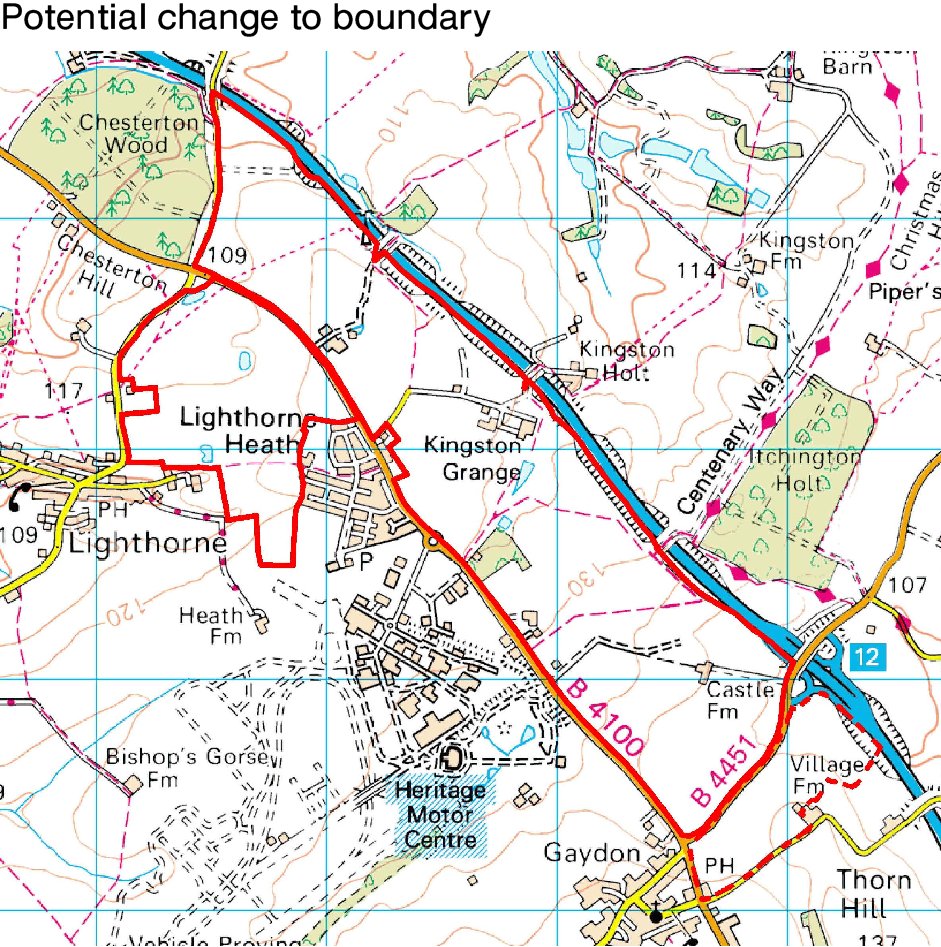 © 2013 JR